Community Standards Competency Digital Badge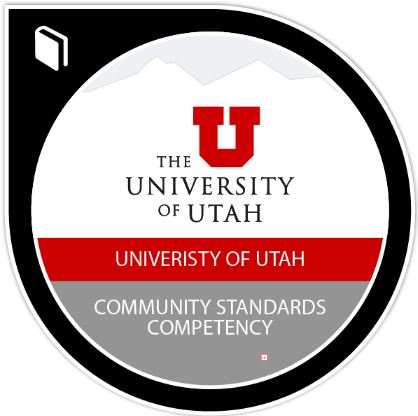 The University of Utah expects you to complete all Community Standards Courses available to you. Students who complete all 4 Community Standards Courses will be eligible for a digital badge. This is a micro-credential recipients can display on social media.
In addition the the mandatory Sexual Assault Prevention Course (Voices for Change or Graduate Student Upstanders), you must complete all of the following courses within your first year.
Alcohol & Other Drugs Student Wellness Training
Mental Heath & Well-being
Diversity, Equity & Inclusion
Once you have completed all 4 courses, you will receive an email with further instructions about how to claim your digital badge.